Garbage & Recycling
The City is committed to cleanliness and waste reduction by facilitating trash and recycling collection. To uphold this commitment, the City contracts with a private hauler who provides our residents and commercial businesses with trash, recycling and yard waste collection.
To report a littler problem:
keepmontereycountyclean.org
Municipal Codes:
State Regulations:
GreenWaste Recovery
Email:
peninsulacs@greenwaste.com
Phone:
(831) 920-6707
GreenWaste Recovery began providing services to the residents and businesses of the City of Pacific Grove on August 1, 2015.
See GreenWaste Recovery's website for information on what services are available in Pacific Grove
Regen monterey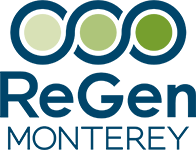 The facilities of ReGen Monterey (formerly Monterey Regional Waste Management District or MRWMD) are located on its 475-acre property, 2 miles north of Marina:
14201 Del Monte Boulevard
Marina, CA 93933-1670
Phone:
(831) 384-5313
ReGen Monterey manages solid waste from the Monterey Peninsula region. Their role includes the recovery of recyclable materials including organics, cardboard, glass, wood, yard waste, plastics, metal, sheetrock, concrete, asphalt, reusable building materials, and resale items.
See the ReGen's website for information on their
reuse
,
recycling
,
composting
,
materials recovery and landfill disposal
programs.